CHAPTER 7 Abnormalities of the red cell membrane
A number of hereditary hemolytic anemias result from mutations affecting the quality and/or amount of proteins that belong to the red cell membrane, its skeleton, or the attachment systems (nexuses) of the latter to the former. Most proteins participate in complexes (Fig. 7.1). They play a role in erythrocyte resilience and elastic deformability, either mechanically, through the skeleton and its attaching systems, or osmotically, through a variety of transporters and pumps. Major proteins and their genes are listed in Table 7.1. The ever increasing number of mutations, too numerous to detail here, have given insight into the function of such protein domains and the regulatory regions of some genes. A selection of abnormally-shaped red cells is shown in Fig. 7.2.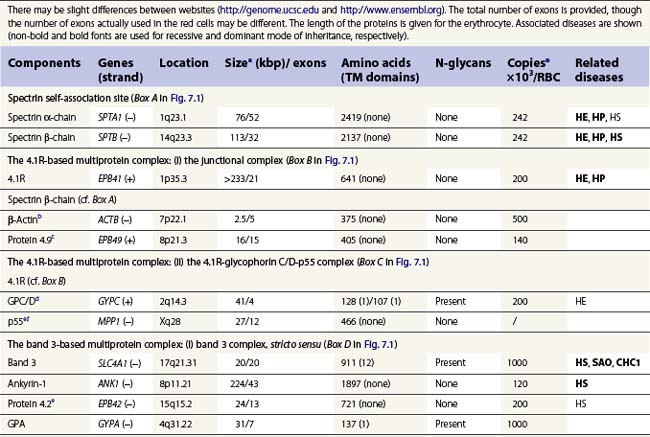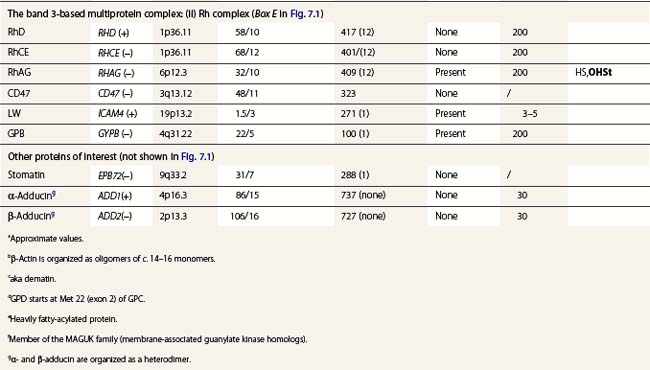 It should be pointed out that although the genes involved are expressed in a wide range of cell types as isoforms (spliceoforms in particular), genetic disorders are usually confined to the erythroid line. Naturally affected animals and animals with experimentally invalidated genes are helpful, although they do not necessarily mirror the human diseases.