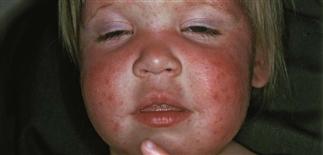 Acute sunburn of face of child.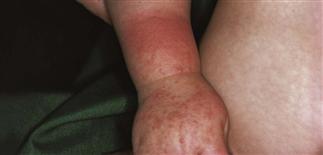 Acute sunburn on arm of child. Note the sharp demarcation due to protective clothing.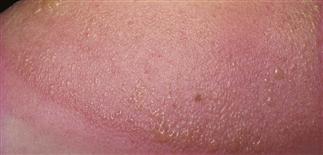 Sunburn with vesiculation on neck of adolescent.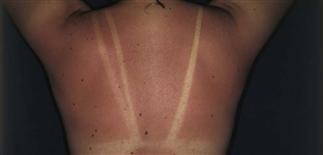 Sunburn on back of adolescent. Note uninvolved skin protected by clothing.
CLINICAL FEATURES
Sunburn occurs readily in fair-skinned children and correlates with the amount of melanin pigment in the epidermis.
Buy Membership for Pediatrics Category to continue reading.
Learn more here