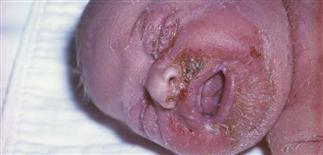 Newborn with SSSS. Red, tender skin with perioral and periorbital crusting.

Newborn with SSSS with widespread red, shiny erosions surrounded by thin, peeling epidermis.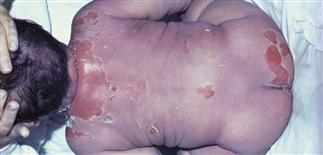 Infant with SSSS. Red, painful skin and red, shiny erosions with thin epidermal peeling.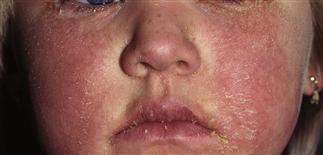 Child with SSSS. Painful red cheeks with initial perioral crusting.
CLINICAL FEATURES
Buy Membership for Pediatrics Category to continue reading.
Learn more here