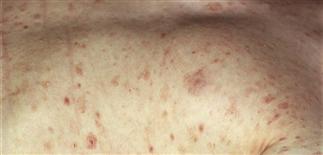 Pityriasis lichenoides acute lesions. Crusted, petechial papules on the trunk of a child.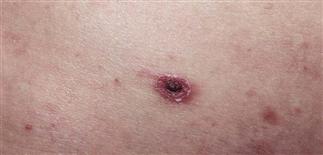 Pityriasis lichenoides acute lesion. Characteristic red papule with central crust.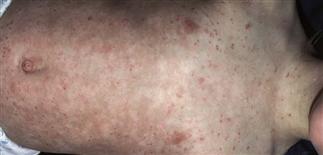 Pityriasis lichenoides. Discrete, oval salmon-colored papules with a thin scale.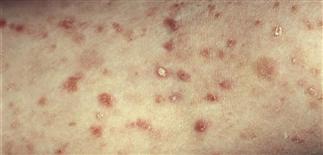 Both acute and chronic lesions on child with pityraisis lichenoides.
Buy Membership for Pediatrics Category to continue reading.
Learn more here