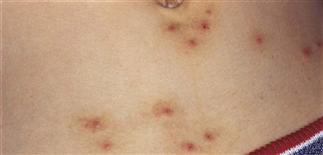 Papular urticaria. Clusters of red papules surrounded by an urticarial flare due to cat fleas.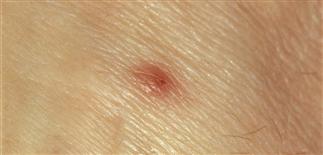 Papular urticaria. Characteristic red papule with central puncta.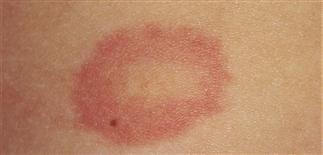 Papular urticaria. Giant red flare following insect exposure.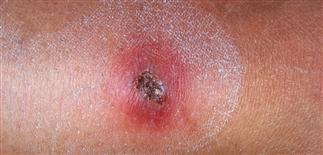 Venomous spider bite. Central necrosis and indurated red border in brown recluse spider bite.
CLINICAL FEATURES
Buy Membership for Pediatrics Category to continue reading.
Learn more here