Chapter 5 Ethnobotany and ethnopharmacy
Many drugs that are commonly used today (e.g. aspirin, ephedrine, ergometrine, tubocurarine, digoxin, reserpine, atropine) came into use through the study of indigenous (including European) remedies – that is, through the bioscientific investigation of plants used by people throughout the world. Table 5.1 lists just a few of the many examples of drugs derived from plants. As can be seen, most plant-derived pharmaceuticals and phytomedicines currently in use were (and often still are) used by native people around the world. Accordingly, our information is derived from local knowledge as it was and is practised throughout the world, although European and Mediterranean traditions have had a particular impact on these developments. The historical development of this knowledge is discussed in Chapter 2. This chapter is devoted to traditions as old as, or older than the written records but which have been passed on orally from one generation to the next. Some of this information, however, may have not been documented in codices or studied scientifically until very recently.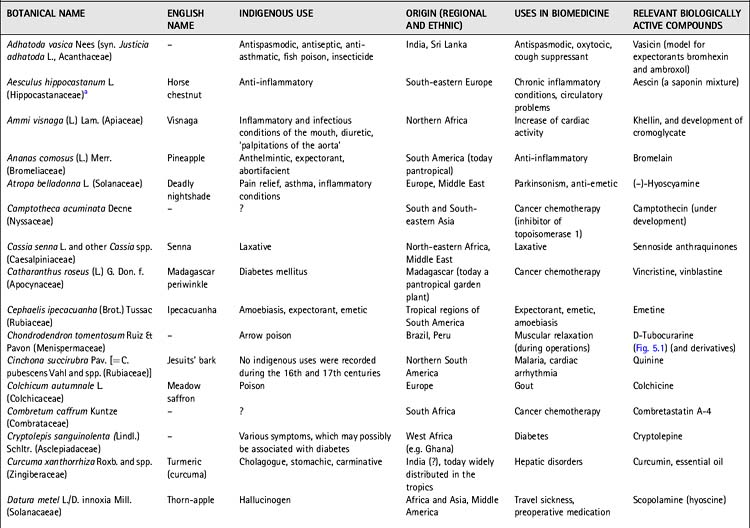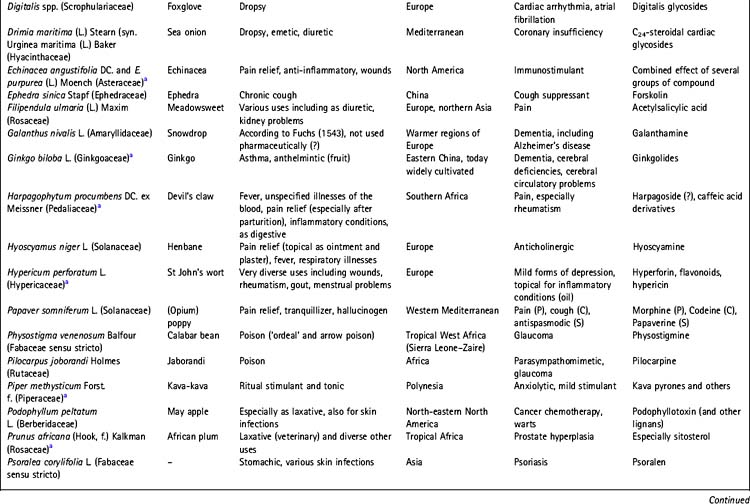 Ethnobotany and ethnopharmacology are interdisciplinary fields of research that look specifically at the empirical knowledge of indigenous peoples concerning medicinal substances and their potential health benefits, and (as with all drugs) the potential toxicological risks associated with such remedies. Empirical knowledge was sometimes recorded in herbals and other texts on materia medica (examples are given in Chapter 12). Written traditions are obviously better documented and easier to access, but both written and oral forms of indigenous phytotherapy are important factors influencing the use of medicinal plants in the Western world. Each year new plants become popular with some sections of the population (and often are as quickly forgotten again). Only a few are sufficiently well-studied scientifically and can be recommended on the basis of bioscientific and/or clinical evidence.