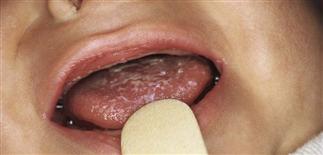 White patch on tongue in infant with thrush.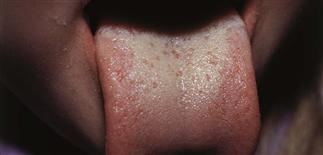 Thrush involving tongue of toddler.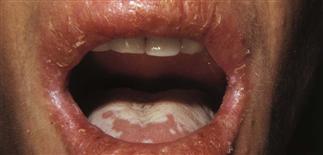 Mucocutaneous candidiasis in immune deficiency. White coated tongue, dry, fissured lips.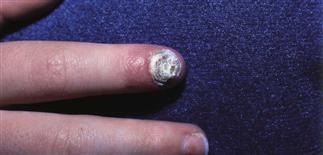 Non-tender, red, swollen distal finger with white crumbly nail in finger sucker with Candida paronychia.
In newborns and infants,
Buy Membership for Pediatrics Category to continue reading.
Learn more here